marilyn and bo: october 8, 2011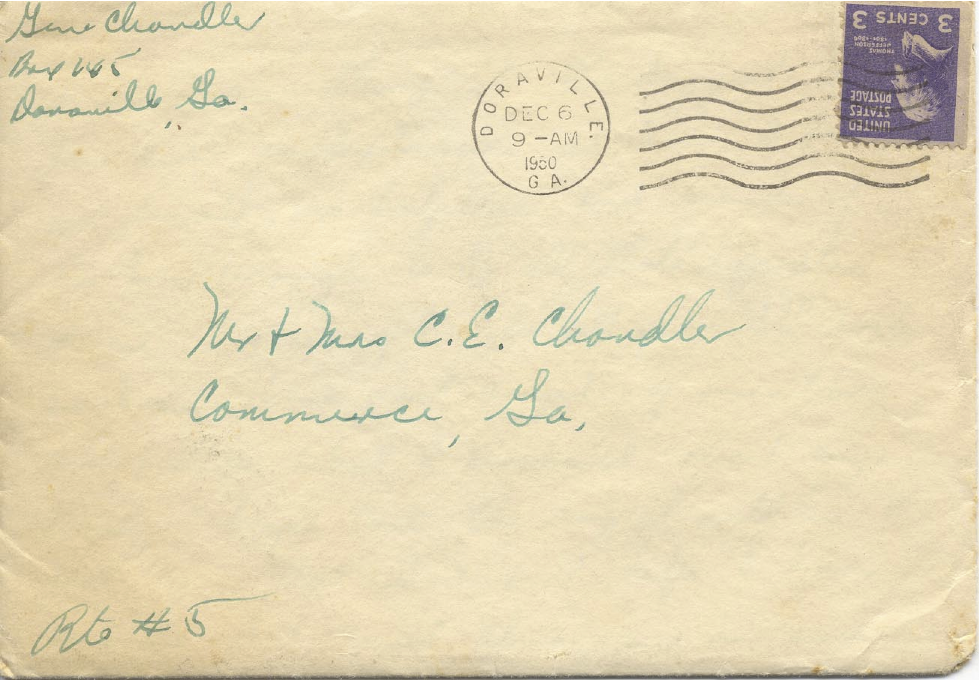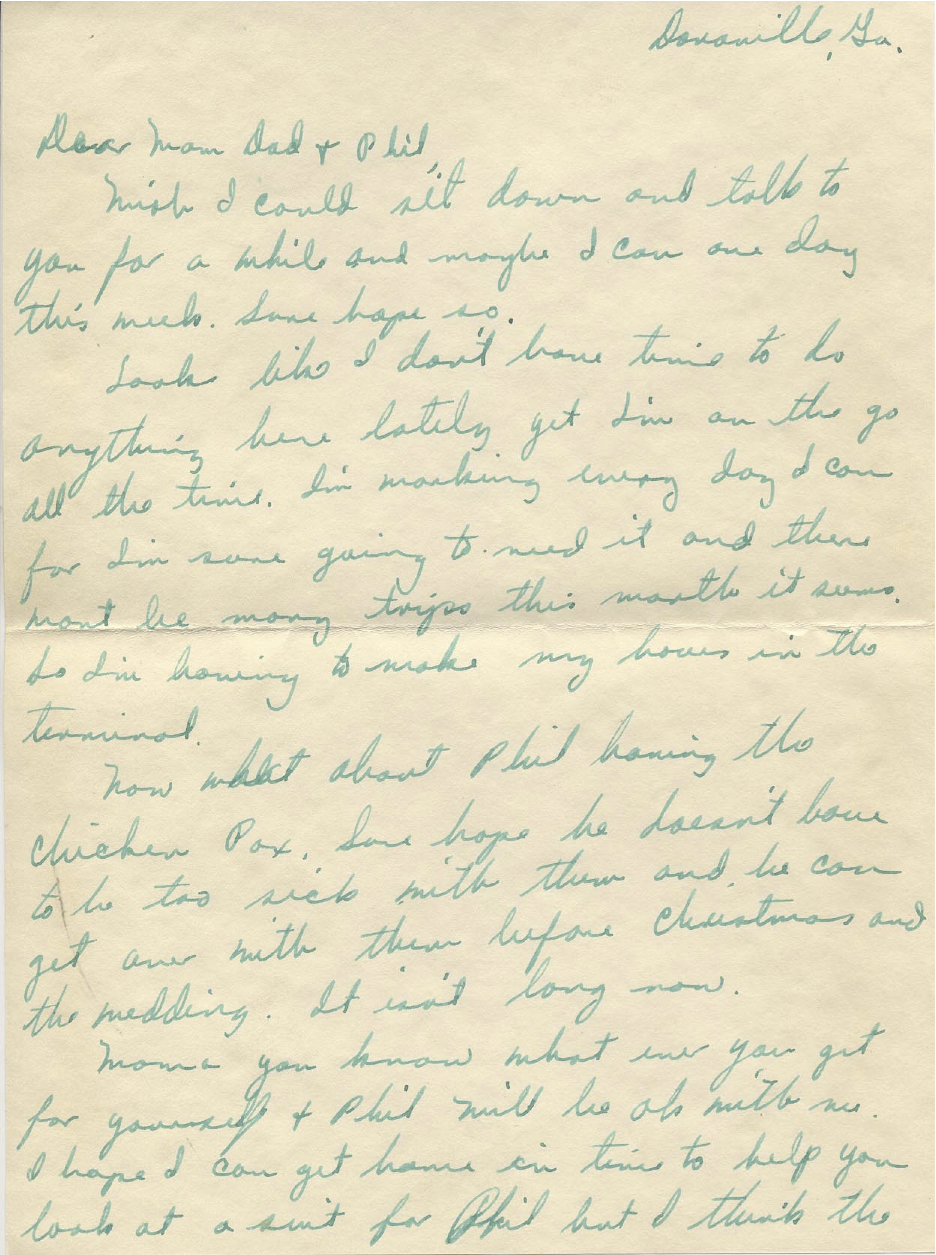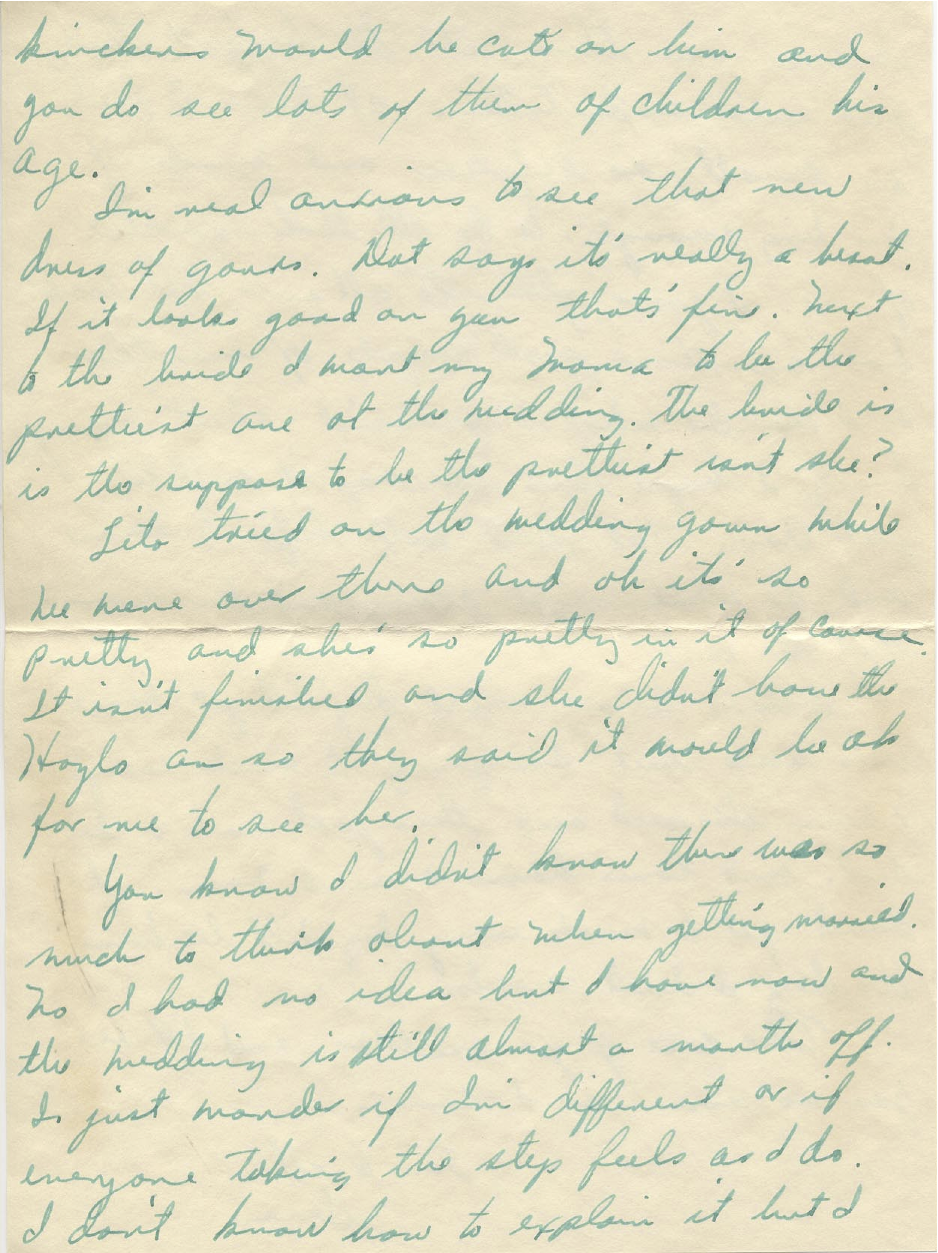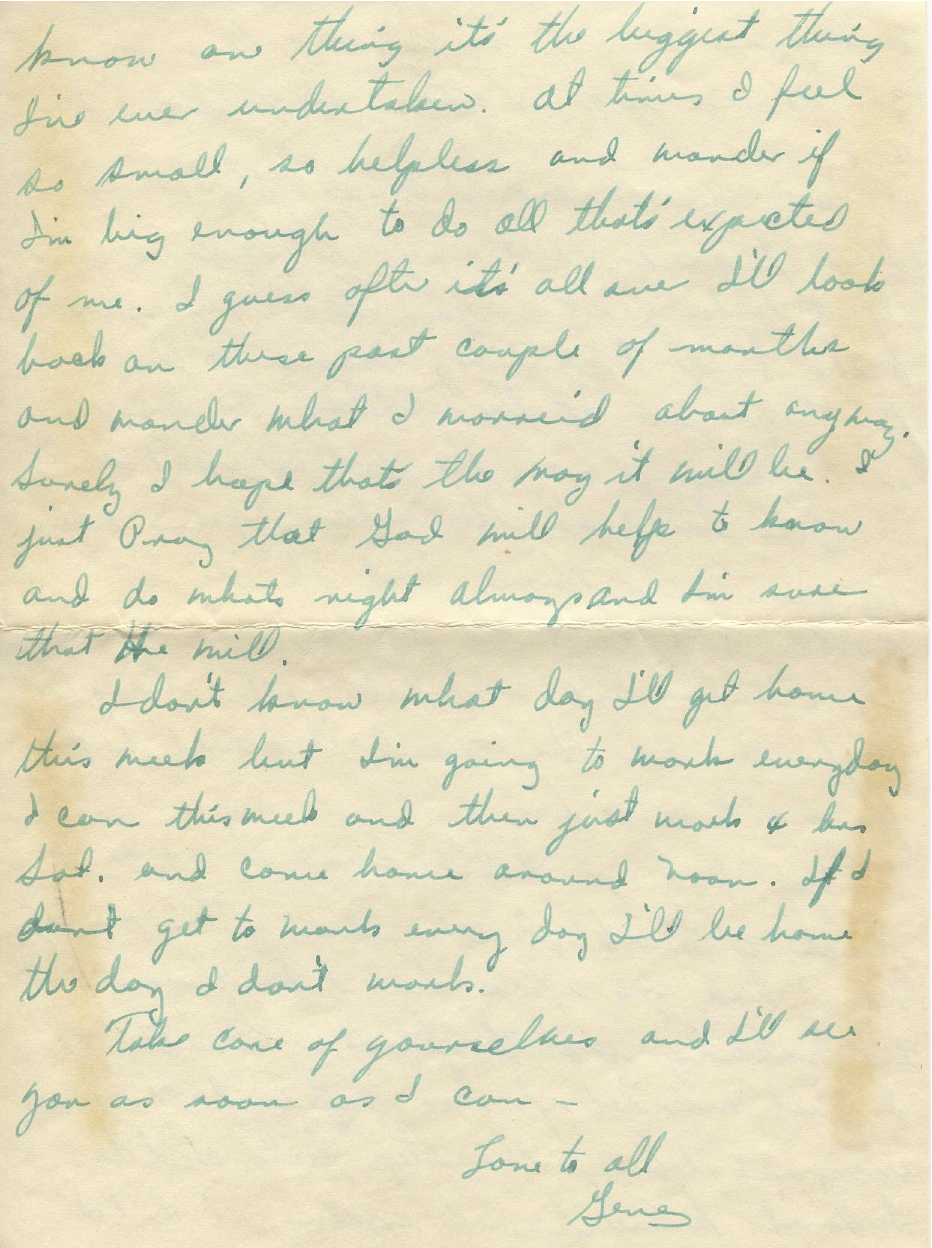 Written by Bo's grandfather, Gene Chandler, to his parents about his impending marriage, December 6, 1950. He and O'Lita Hendon Chandler were married on New Year's Eve, less than a month later.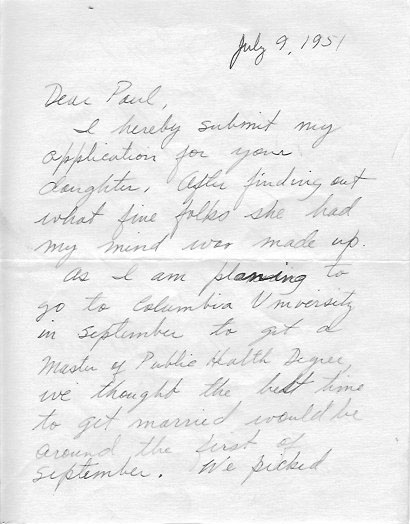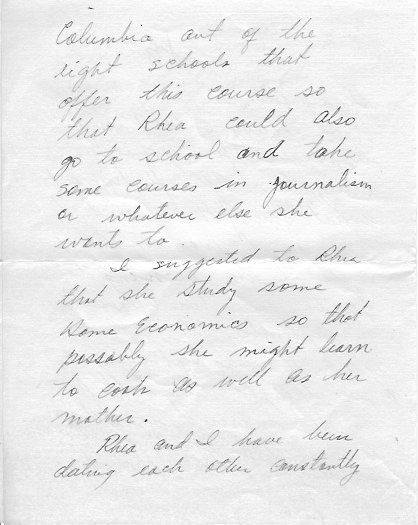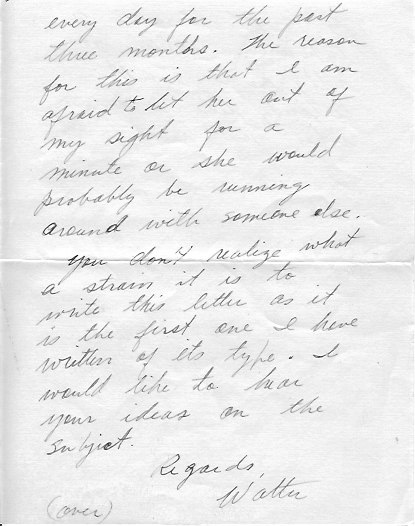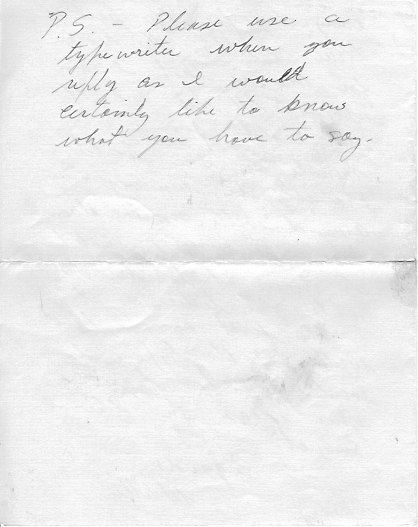 Written by Marilyn's grandfather, Walter Otto, asking for her grandmother Rhea Cumming (Otto)'s hand in marriage, July 9, 1951.